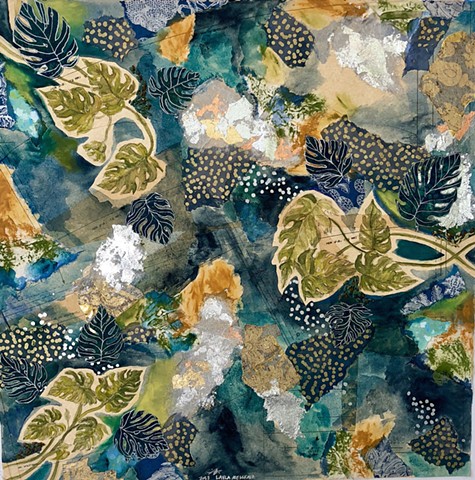 Layla Messkoub's work employs a variety of techniques including traditional printmaking, drawing, and hand embroidery on paper.
She completed her degree at Columbia where she first delved into a variety of relief printmaking methods. Textured collages have evolved to incorporate ephemera from travels around the world. She travelled throughout Southeast Asia, Morocco, and France to collect handmade fibers, organic pigments, and inspiration. These journeys have influenced her more recent work while earlier bodies of work were influenced by extended time in Brazil, India, Nepal, Mexico as well as Iran and Central Asia.
Please note that every piece on the website has been sold but commissions are welcomed. To view available work, please send her an email request.